GreenBook photo:
Image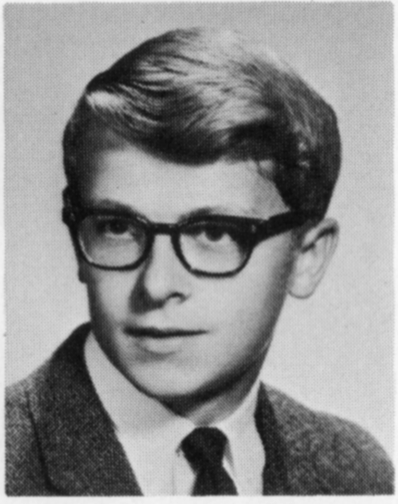 Aegis photo:
Image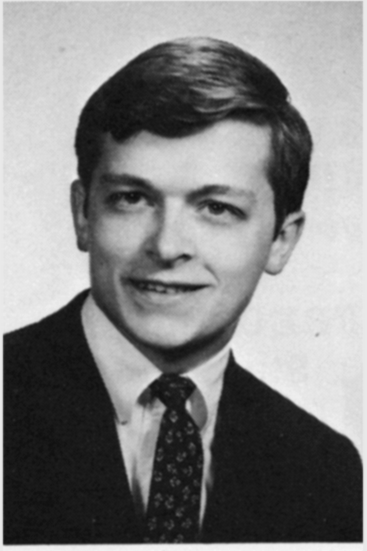 Peterborough NH - Frederick Asahel Putnam died January 19 in Peterborough, NH of complications associated with Alzheimer's disease. He was born July 4, 1947 in Keene, NH to David and Rosamond (Page) Putnam. Fred was a kind and gentle person, always with a quiet smile for anyone at any time.
He grew up in Keene, the fifth of six children. He attended Tilden School, Keene Junior High School and graduated from Deerfield Academy in 1965. While in high school, Fred won a national essay competition for students born on the 4th of July and met President Kennedy when he went to Philadelphia to recite his speech.
Fred graduated from Dartmouth College in 1969 with a degree in Physics. He then volunteered for the Peace Corps, teaching physics and chemistry for two years at the Marudi Government Secondary School in Sarawak, Malaysia.
Returning to the US, he earned a Masters in Chemical Engineering at Case Western Reserve University and a PhD in Chemical Engineering from Carnegie Mellon University. From 1976 to 1981 he was Associate Professor of Chemical Engineering at MIT, doing research and teaching in Applied Surface Chemistry. While at MIT, he was at the forefront of building early personal computers to gather better data for his chemistry and control the experiments in his research.
In 1981, Fred left academia and started Laboratory Technologies Corporation (LABTECH), where he wrote and marketed PC-based data acquisition and control software for research and industrial applications, which he ran until the early 2000's. Over his career, he accumulated expertise in chemical engineering, computer engineering and software engineering - a lifelong learner and entrepreneur.
In 1980, Fred married Susan Thayer Francis of Marion, MA. Together they raised their three children in Massachusetts and New Hampshire. He was a happy family man and great friend, an avid snow and water skier, sailor and tennis player. He had a great appreciation for the outdoors in the Monadnock Region and was particularly devoted to the loons on Silver Lake, where he spent summers his entire life.
After retiring, he devoted time to environmental issues through work at Ceres, the Putnam Foundation and Friends of the Public Garden in Boston. In conjunction with his environmental protection interests, he also made trips back to Sarawak and his Peace Corps school, having maintained strong friendships from that experience.
Fred is survived by his wife, Susan, of Peterborough; his children, Todd Putnam (Teissia Treynet), Maggie Warner (Evan) and Seth Putnam (Johanna Brophy); his siblings and their spouses, David and Elaine, Tom and Babs, Jim and Judy, Doz and François and Louisa and Kermit; as well as many, many cousins, nieces and nephews. He was predeceased by his parents and his infant son, Jonathan. He will be missed by all who knew and loved him.
Fred's family will host a funeral service on Saturday, January 28, 2023 at 1:00 p.m. at St. James Episcopal Church in Keene, NH. In lieu of flowers, please consider making a donation in Fred's name to the Loon Preservation Committee or the Monadnock Conservancy.
---
Memorial commentary from two classmates:
We are sad to report that our great friend and classmate Fred Putnam died of complications associated with Alzheimer's Disease on January 19, 2023 near his home town of Keene, N.H. We met our first week of freshmen year at Butterfield Hall and remained close friends for over 57 years. Roy and Fred roomed together all four years at Dartmouth, spending their senior year at Phi Delt with Al Petersen. Fred's obituary is attached but we thought we would add some personal touches and stories.
Fred was incredibly bright (PhD in surface chemistry and professor at MIT) and a bit of the absent-minded professor. If he was really interested in something like computers, chemistry or physics, he would focus on that for days, forgoing sleep and even food. He often disappeared for 2-3 days at a time after pulling several all-nighters, not because he had to but because he was so passionate about the topic or issue. Those attributes remained with him throughout his life.
Fred was on the Dartmouth Ski Team, a good soccer player and was a very early-adopter computer nerd at Kiewit. He was a fun, gentle soul who had not a mean bone in his body. Fred was a brave adventurer who was never afraid of striking out on his own. Several examples: He spent two years teaching in rural Malaysia with the Peace Corps; He left a prestigious professorship at MIT to start a computer company LABTECH with his own money; He got pulled over twice by the state police for going over 110mph while road tripping to Mt Holyoke; He and his son Seth sailed their small sailboat Penguin the entire length of the St Lawrence River encountering beluga whales and giant container ships; and in his last ten years he vigorously fought multi-national corporations who were cutting down rain forests to farm for palm oil. 
But above all, Fred was a steadfast, life-long friend with a great smile and sense of humor. He leaves behind his wife Susan and three wonderful children. They, like us, were blessed to be part of his life, and we shall deeply miss him. RIP our friend.
                                                            Nick Perencevich,MD
                                                            Roy Hitchings
---
Additional photos:
Image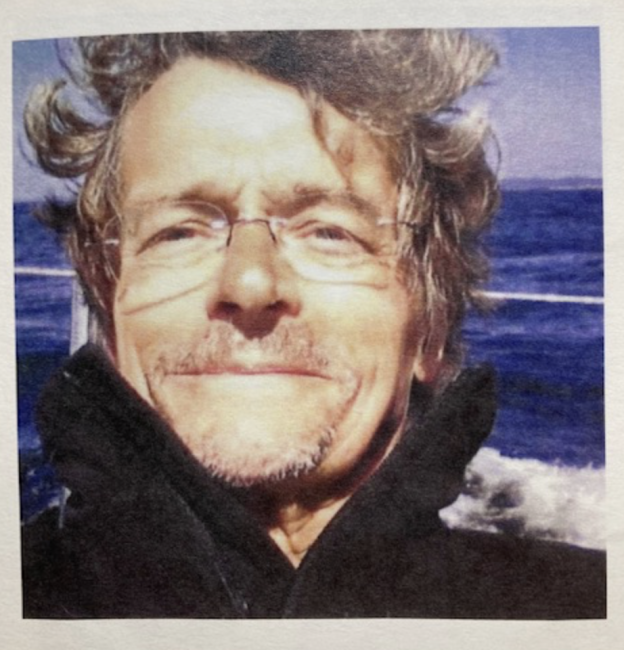 Freshman dorm
Butterfield Hall
---
These classmate obituary pages are our attempt to honor and remember classmates who have passed away. We have attempted to find and share a public obituary and have added some photos and classmate comments. In some cases we have not been able to find an obituary. If you know of an obituary where one is missing, please let us know. If you have a remembrance you think is important to share, please let us know. Comments can be submitted through the Contact Us form on this web site.
---