Image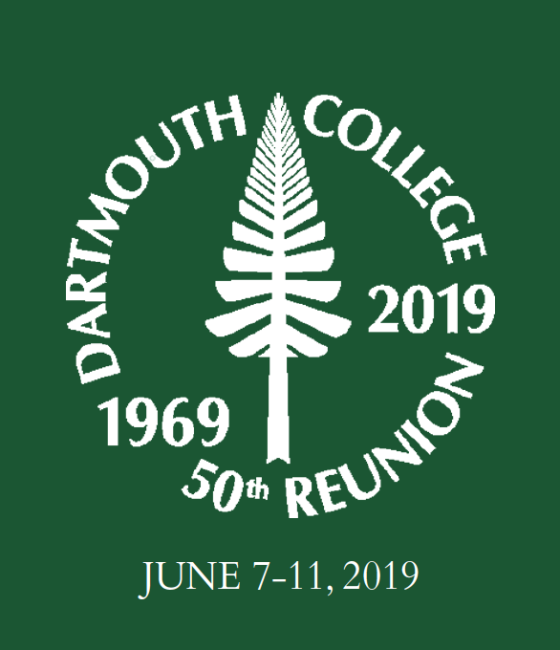 Reunion 50 Information
This post will serve as the basic information central for our 50th Reunion in June of 2019. We will update this page regularly as more information becomes available. If you have questions or wish to volunteer, use the contact form on the website to let us know.
Dates: June 7-11, 2019 (See the full schedule for pre and post reunion extras)
Location: Hanover, NH (you guessed that, right?)
The Reunion Committee is:
Rick Willets (Co-Chair)
Paul Tuhus (Co-chair)
Dimitri Gerakaris
Bill Stableford
Dona Heller
Arthur Fergenson
Norman Jacobs
Peter Elias (Web'ster and communications)
The 50th Reunion Book editors are:
Dudley Kay
David Prentice
The Reunion Team is:
(We have a large, dedicated, experienced, and talented team.)
Food and Beverage - Norman Jacobs (also souvenirs, but everyone knows that)
Seminar / Symposia  - Jim Staros
Memorial Service- Bill Stableford and Peter Schaeffer
Entertainment - Dona Heller
Connections  - Norman and Dona
Transportation - TBA (suggestions welcome)
 Registration - John Leavitt
 Reunion Treasurer- Rick Willets
 Reunion DCF Giving- John Myers
 Reunion Gift - Andy McLane
 Webmaster - Peter Elias
 Attendance - Dudley Kay
 Reunion Book - David Prentice and Dud
 Liaison to College - Paul Tuhus
Our goal is 100% attendance. We're counting on you to be there.
Topic
Tags