GreenBook photo:
Image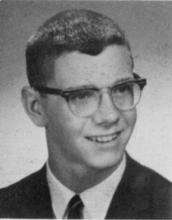 Aegis photo:
Image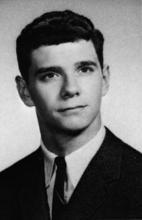 Al 'Albro' David Traynor
February 1, 1948 — May 30, 2022
Charleston, SC
 
After a brave and courageous battle with cancer Al peacefully went to be with the Lord on Memorial Day, May 30, 2022. His devoted wife and dedicated daughter were fortunate enough to care for him at home and be by his side when he passed.
Al was born on February 1, 1948 in Rochester, NY. He was the only son of four children born to J. Frank Traynor and Elenor Traynor. After graduating from high school he was honored to attend Dartmouth College in Hanover, New Hampshire from which he graduated in 1969.
Throughout his adult years Al lived and worked all along the east coast, Dallas Texas and Austin Texas. He met his wife, Nancy after moving to Dallas in 1980. They have been together since that time and married for 40 years.
He spent the majority of his professional career in international technology sales with companies such as AMP, NEC and Quantum Marketing, a successful start up company out of North Carolina. Al found his way to his ultimate passion pouring himself into ministry though his work as a Hospice Chaplain for Patriot Hospice. He primarily ministered to veterans and their families at the Veterans Victory House in South Carolina.
Al had a sharp intellect, an entrepreneurial spirit and a unique and intriguing disposition. He loved to read, particularly history and the bible. He was sophisticated and cultured with a genuine appreciation for art, love for cooking, and a passion for learning and expanding his mind. In addition, Al lead the Dallas Harlequins Rugby team as Captain which won them the Texas state championship in the early 1980's. He was a football enthusiast with a deep laugh and an exuberant character.
The condition of Al's bible was a reflection of his life. He spent 15 years ministering in prisons in Austin, Texas and in Charleston, South Carolina. He ministered to the sick, he cared for widows, he purified the condition of his heart. Al loved people. He was deeply devoted to his wife, Nancy, his children, his grandchildren, and his many beloved family dogs.
He was survived by beloved wife, Nancy Traynor; children: Kimberly Traynor, John Davis, Michael Sweeting; grandchildren: Carson Davis, Scarlett Davis, and Caden Davis; sister-in-law, Carolyn Giffen; brother-in-law, Charles W. Spurlock; and nephews Danny Giffen, Scott Giffen, and Ryan Giffen.
We take great comfort in knowing that Al is now peacefully in the comfort and love of our Lord.
Expressions of sympathy may be viewed or submitted online at mcalister-smith.com/.
---
---
Freshman dorm
Fayerweather Hall
---
These classmate obituary pages are our attempt to honor and remember classmates who have passed away. We have attempted to find and share a public obituary and have added some photos and classmate comments. In some cases we have not been able to find an obituary. If you know of an obituary where one is missing, please let us know. If you have a remembrance you think is important to share, please let us know. Comments can be submitted through the Contact Us form on this web site.
---